the steak of the nation (hint: rapacious capitialism)
the free speech absolutist hard at work.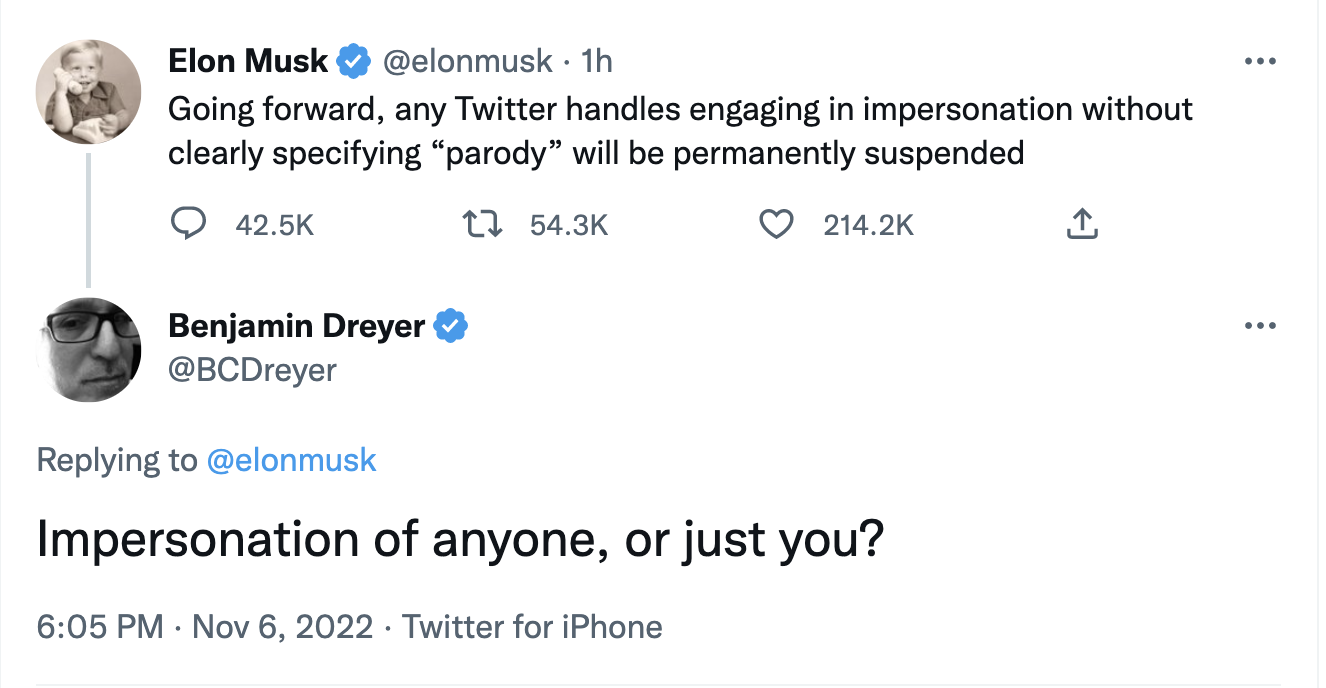 dont know anything about this guy but heres a very jimb/tm take on musks twitter takeover.
Go Phillies
imagine being that craven.
September 14, 2022
"Every great cause begins as a movement, becomes a business, and eventually degenerates into a racket." - Eric Hoffer
Harwood is a good journalist and as far as I can tell, pretty centrist in his politics. But stating the truth about what's happening is apparently a bridge too far (and too far left, as it were) for CNN if it alienates some MAGA who will never watch anyway. https://t.co/FiN1V4ZsCb

— Elizabeth Spiers (@espiers) September 2, 2022
Harry S. Truman — 'I never did give them hell. I just told the truth, and they thought it was hell.'
speaking of dwarves.
Greetings from the 72nd and Broadway subway stop, where these high schoolers were REALLY pumped to meet Jerry Nadler. pic.twitter.com/ZFnizDFzzt

— Jon Campbell (@JonCampbellNY) August 23, 2022
not damning but fascinating nonetheless.
The Select Committee obtained never-before-seen footage of the President recording an address to the nation on January 7th.

One day after he incited an insurrection based on a lie, Trump still couldn't say the election was over. pic.twitter.com/YjdpT02I6U

— January 6th Committee (@January6thCmte) July 22, 2022