You know you're getting old when find yourself thinking about this:
got 121. had only one majorish early show i did not recall. you just have to name a show and it will fill in the multiple time slots it appeared in.
Why did I not check the frozen section at the top Japanese grocery here till Feb 2019?
Anywhere in NYC have this quality grab and go?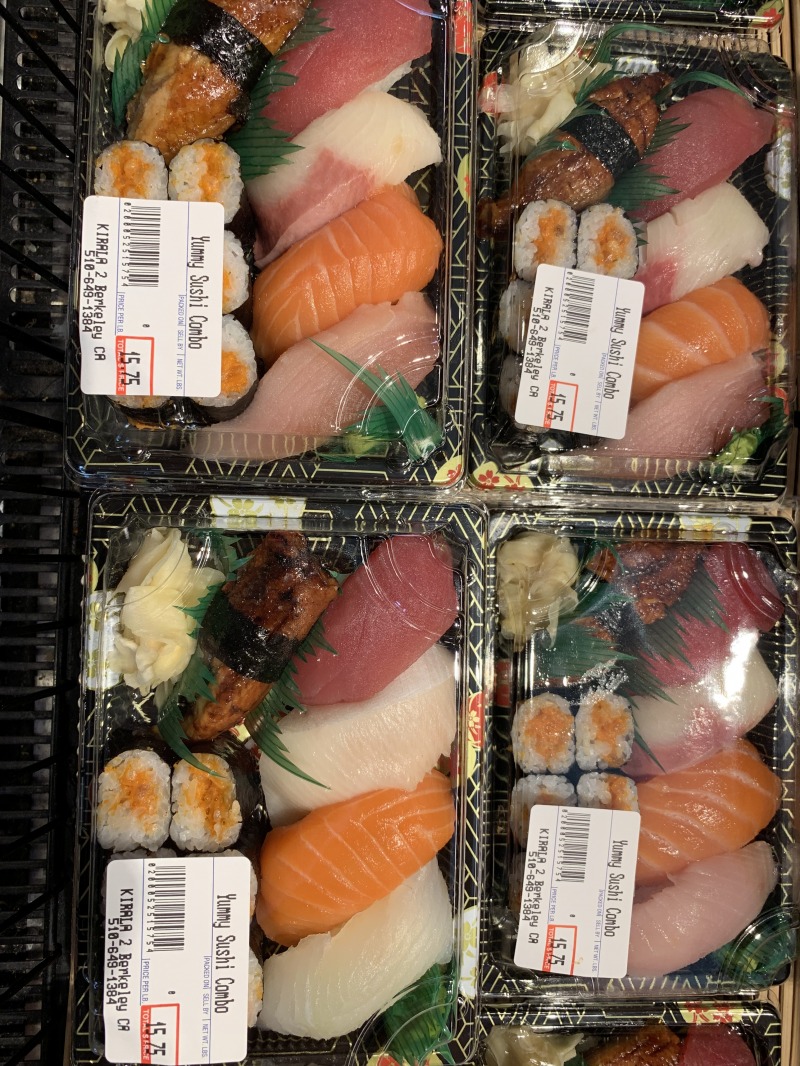 watched russian doll over the weekend among lesser fair. giving it a solid rec although it is kind of repetitive. this is a truism but also the central feature of the show. is kind of weird they set it on ave a though i guess the neighborhood landmarks and the park were important to the plotting.
if you had the over on the length of the national anthem, you won. you are also a degenerate gambler. (my neighbor as i was typing this knocked on my door and had his 2 year old ask if they could watch the superbowl. hard to say no to that. also, free dinner.) oy.
RIP filmmaker Jonas Mekas @ 96
he came to my HS in 1974 and screened Circus for seminar day. Then continued to be an important figure as director of The Anthology Film Archive.
its gotta rock.....we have so many tasty littles ones in pdx......fish i could afford one a week:>)
I saw the Hilma af Klint show, and it is really something, though I'm not entirely sure what.
There are some stunning works, as well as moments when I felt like I was looking at a gifted student trying on a range of modernist modes and techniques, but then had to contend with the fact that she had come to these without precedent, years and even decades before they appeared in their now familiar forms.
Since the work was mystically channeled in relative isolation it presents all sorts of conundrums; does it force a reconsideration of modern art history, or does it even have much of anything to do with art as such?
The fact that the work is not on the market also complicates its status. The family-run foundation that controls it seems to be looking at possibilities, and increased exposure like the current show may become a factor. The ideal would be to actually build the "temple" she envisioned for the main body of work. I don't think the foundation has that kind of money, but maybe they could do a crowdfunding type of thing. Perhaps her spirit guides would contribute.
This Guardian article is one of the more interesting things on her first page of Google results.
There was a harbor seal loafing on the old submarine today at Calvert Vaux Park. First time I've seen one out of the water in Brooklyn.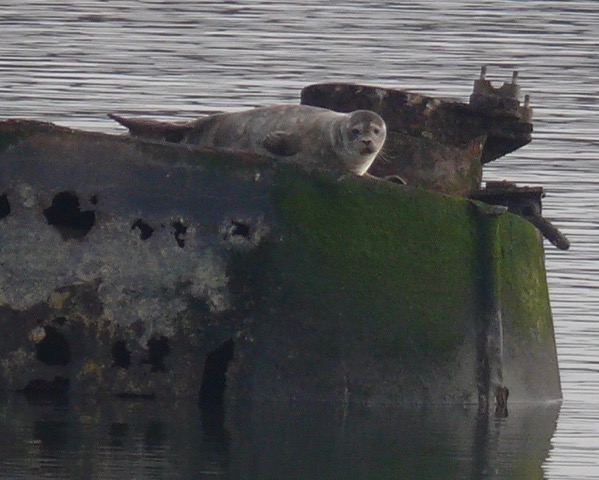 al fornos inspired restaurant on avenue a
my neighbor accidentally (dont ask how) bought this 18 yo scotch instead of the 12 yo in a bundle of liquor he was purchasing for a xmas gathering. proceeded to throw up it and everything else he ate and drank on the uber ride home later that evening and then gave the driver $200 for the clean up though he said it was all outside the window. the driver being a dick then charged them $150 on the credit card for clean up which uber refunded. pretty much how i imagined the first christmas must have been.