I don't remember the upside down shot glass, (or the term buyback,) but getting one "on the house" every third or fourth round was standard back in the day when we hung out at bars like MiLady's or Barnabas Rex, ordering beers. I get a free glass of wine sometimes at South Brooklyn Foundry, if the server knows me, or the owner's around to tell them; at Brooklyn Beet Co, where I'm a regular, they don't buy me any, but they always give me a very generous pour. Yes, I tip well.
yum. fried pickles. finally.
anybody ever go to the jane hotel? saw some comedy-type monologue show interspersed with a couple of songs last night. couple of the performer were good including the one i went to see, others not so much. but i was fortunate to get one of the last seats in the balcony though it was on a low couch and i had to spy the acts through the ironwork railing and occasionally fronds from a large plant. place definitely has a wes anderson vibe only slightly creepier. the room was cool though. here it is on its best day bathed in natural light. probably 25% shabbier in reality which is fine by me.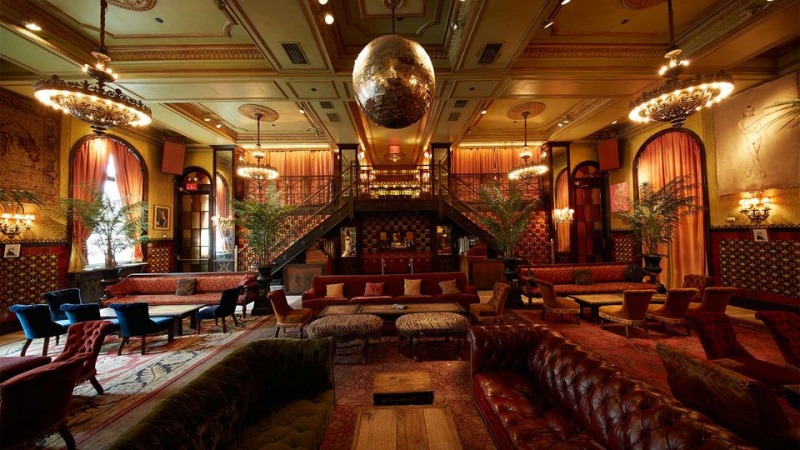 whats this place go for? 2, 300 grand?
one thing i did not realize about john mcenroes famous "you cannot be serious" tirade at wimbledon is that he was absolutely right as the replay moments later showed.
Had my first Impossible Meat taco in Oaktown, so good.......
Meat from plants!!
What's the most famous movie you've, unbelievably, never seen?
american women start their world cup defense tomorrow. kevin durant comes back from injury to try and save the warriors season tonight. rafa nadal won his 12th french open yesterday. the sports never sleeps only my interest in informing you when you are already drowning in an ocean of information.
Seems like HUGE in France might be Dave's kind of TV, what with the comedy theme and all.
Gamaret 2014, Parcelle le Rosy, Neuchatel AOC
bottle by Olivier Mosset
75cl / 13.8%vol
edition of 1140
published by Zurich Neuchatel Art-Express
why didnt anyone tell me deadwood: the movie was tonight at 8? now ill never get the chance to watch it. until tomorrow. or i could download it illegally in about an hour. but im still mad. im gonna blame linda. its not like she reads the site anymore. she'll never know. #worsethan9/11
Ten parts for surf n turf pasta for the greatest mother on earth!!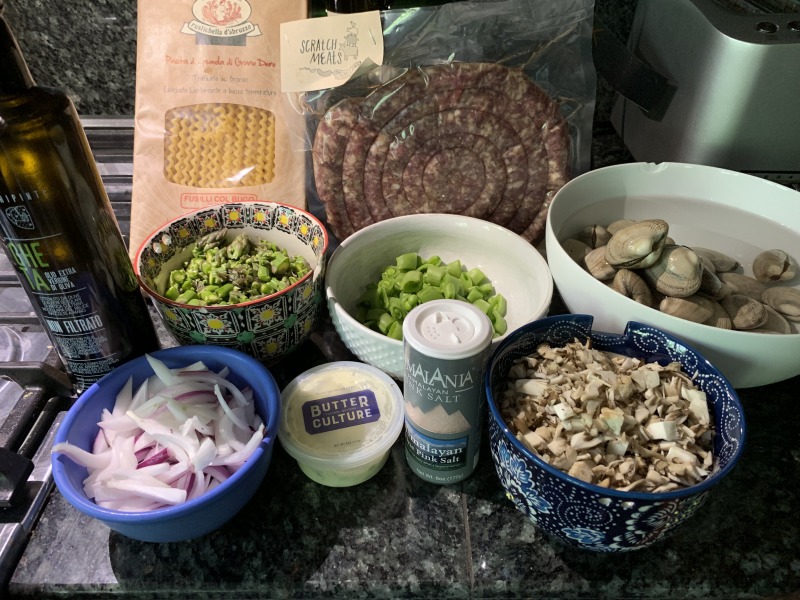 was having a rare drink out around the corner with my neighbor last night. the subject of the newly minted multiplex two blocks away came up and with little prodding i was convinced to see the 10pm 3d showing of the new avengers movie. i think the last movie i saw in a theater was the gore vidal v william f buckley documentary 2 or 3 years ago. so this was a treat (literally, my neighbor paid. he is nothing if not generous.) and my first 3d experience which seems like a good one all things considered.
it was pretty good, definitely overlong and leaning a little in to the sentimentality as this was THE END GAME though with a lot of humor to fill in the gaps prior to the inevitable apocalyptic showdown. i dont know what marvel has slated going forward other than another guardians of the galaxy installment which is teased at the end of this, but a-list character arcs were terminated in this though it being a fantasy world no one is ever really dead, or someone else can rise up or be anointed to take on the heros mantle. they also gave a brief glimpse at what an all female driven avengers type movie might look like but that may have been fan service as theres been some persistent chatter about that being a future avenue marvel needs to pursue.
the real stars were the oversized electric reclining chairs with footrests and the stadium seating especially for a movie of this girth. though at $22 for a 3d ticket (ouch!) they should really throw in a tub of popcorn and a catheter tube.
this came out of a perfectly sealed box